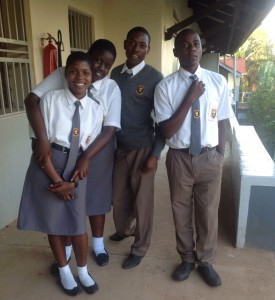 At Mengo senior school, we have just completed a rigorous selection, training and preparation process for 5 students and 2 teachers who will be travelling to Norway as part of the ELIMU school exchange project.
The theme this year is "Gender Empowerment". Participants will explore gender roles and stereotypes in Uganda and Norway, and compare them with world trends.
We hope they develop greater understanding of and empathy toward each other, gain skills of resolving conflict between gender and have a better appreciation of the role of each gender in development.