The date is already set, Saturday 20th September! The outline is done.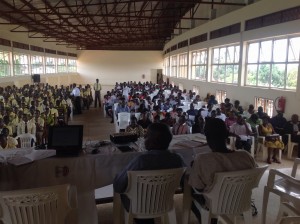 Just had a wonderful session with St. Joseph Naggalama students and parents on the theme,  "Preparing for Examinations"
This a Christian founded school in Mukono, central Uganda. I was immediately impressed by the organisation of the school, commitment of the  staff and enthusiasm of the students to learn. I particularly loved the interaction with the parents after the presentation.
This is the first time I make a presentation in this school, referred by one of my client schools.
Visit the school : http://www.stjoseph-naggalama.sc.ug
http://www.stjoseph-naggalama.sc.ug/naggalama/default.aspx